August 27, 2012
Mario first reared his mustachioed head in 1981 as the Jumpman in the coin-op clash of "man vs. animal", Donkey Kong. The game had to go through a whole lot of dog doo to save Nintendo from sinking in quicksands of failure. But it did, and Donkey Kong and "Jumpman"'s heydays were only beginning. Decades later, Mario's put up over 700 million sold units in the combination of both Mario and Super Mario, making it easily the bestselling series of all time. Mario's also not a stranger to sports as he is to platforming. He's done basketball (also as a guest in NBA Street Vol 3), snowboarding (as a guest in SSX On Tour) baseball, golf, tennis, even joined forces with Sonic for the Mario & Sonic at the Olympic Games series. But there's just one sport that's being left out. You guessed it. Soccer. The beautiful game. The world game. Football. And Mario's just as menacing on the pitch as he is on the tracks, or the court, or the field, or the course. And just be ready for a surprise at every nook, cranny, and corner…kick.
Mario's first delve into big-league soccer, Super Mario Strikers (known in Europe and Australia as Mario Smash Football) is a GameCube-exclusive good ole five-a-side football game representing the basic rules of football, except referees are ruled out and players give new meaning to the term "offense". It was released in November 2005 for Europeans, December for Americans, January '06 for the Japanese, and April for the Australians. (Did that offend anyone in any way?) Revealed as part of E3 '05, the teams in Strikers compose of a Mario character–the "captain"–with a backup team of "side kicks" (get it?) whom are Toads, Hammer Brothers, Birdos, and Koopas. The game's goalie (strangely enough, on both sides) is Kritter, a Kremling from the Donkey Kong Country trilogy (except for the robot-composed Super Team, who have a Robo-Kritter). The only playable captains are Mario, Luigi, Peach, Daisy, Yoshi, Waluigi, Wario, and Donkey Kong. (Bowser also NPCs to obstruct players occasionally.) There are several modes in-game:
Grudge Match – The standard single and multiplayer game mode.
Cup Battles – 1-4 players are allowed to compete in tournaments against AI opponents to advance through cups for rewards.
Super Cup Battles – Dominated the Cup Battles? Super denotes a higher tier of enemy lines, and only the strong survive…no, seriously, that was ripped from the game.
Strikers 101 – The game's tutorial mode, allowing you to learn the basics of the game and then use them in "games" to hone your skills.
Spoils – This is for the people who love to gloat their highest milestones to others. This records awards you've won like soccer trophies, so you can cherish the moments and brag about them, too.
Both sidekicks and caps have varying attributes with "balanced" and "defensive" ways to play available. Strikers, for the most part, sticks to the rulebook of soccer with abilities to dash, slide tackle, etc. But then there's the fact that players can land serious hits with or without the ball, resulting in a more arcade-esque game of soccer. The game has six stadiums/stadia that only change aesthetically and do not alter the playing field, even with electric fences to prevent to ball from going out of bounds. And yes, you can knock players into these fences. The further you go into the game, the more "cheats" you an access; these include a weakened goalie and an infinite set of items to use in impeding opponents.
I already said it was first shown in 2005's E3, where game director Mike Inglehart and marking director Grace Kim expected the game to be more realistic, but after some consultations with Nintendo the creators opted for a more "over-the-top" turnout. The electric fences were added to accentuate the sport's physicality, and there are no penalties or cards since the power-up system has compensated for this, considering power-ups are given to the team of a player that has been hurt.
Want to learn the basics of the game right now? Hands up, I've got you covered. (Do note that Strikers does not have "positions" in their vocabulary.)
DEFENSE
Slide Tackle (B) – This is one of the classic defensive tricks that always loses the victim of the ball. You can even perform one tackle after another if you wish, but that just makes you look silly. I recommend doing this if it seems like an opponent is about to take a shot at the goal. (Do note that both the tacklee and tackler will trip and fall.)
Big Hit (Y when not having the ball) – Despite being defensive, this is one of the more pain-dealing tricks on the pitch. The Big Hit is literally a bodyslam into an opponent, whether they possess the ball or not. There's about a 7/8 out of 10 chance that the victim will fork over the ball, and there's a 4/5 out of 10 chance it'll go to another opponent. I recommend doing this also if an opponent is about to shoot.
Power-Ups (X, Z to switch)- A Mario game really isn't a Mario game without power-ups. And like in Mario Power Tennis, power-ups are a major component in Strikers. You receive power-ups by charging shots or having a hurt player. When the time is right, you can use power-ups to impede opposition, relieve them of the ball, and get one step closer to a point. The power-ups include but aren't limited to:
Banana Peels – They were toughies in Mario Kart, and they're toughies now. They work by being thrown out and anxiously awaiting a player to slip on them. These peels come alone or have up to 6 of them released at a time.
The Normal Shells – These shells come in green, red, spiny, and–most notorious of all–blue. Green shells fly in straight lines, bouncing off walls and damaging victims. Red shells' specialties are their homing abilities, victimizing the nearest player. But the dreaded blue shell not only apprehends victims, but freezes them in their tracks. Spiny shells do not stop after first hit, and go off until contact with another item or after hitting the wall twice. These shells all come as singles or triplets.
The Giant Shells – Just like normal shells, except giant-er! Giant green shells bowl over anything in its path, giant reds keep going after hitting a wall, homing in on a victim, and then acting like a mere giant green shell. Giant blues, however, freeze victims as usual, but now detonate on impact as well. Giant spinies are literal bulldozers on an unstoppable rampage down the pitch. Unlike normals, these shells only come in sets of one. But can you imagine how unstoppable they would be as triplets?
Bob-ombs – These living explosives will stand still for a second, and then explode, affecting victims in its range. However, the Giant Bob-ombhas a explosion radius of at least 4x larger, and it sends out a shockwave!
Chain Chomp – Everywhere it goes, it's feared. It's been considered one of the scariest foes in Super Mario 64. And it's especially scary in this game. Like Sonic & Sega All-Stars Racing can grant you an All-Star Move to get you back in the game, Chain Chomps (along with Stars) can only be obtained by the losing team. The Chomp will blaze down the pitch and damage every hand of the opposition. In fact, it won't leave until there's at least one man down.
Deke (Z) – When in possession of the ball, opponents are likely to go for your jugular to rid you of the ball. Now you can go for their jugulars when you deke! With a quick Z press–ahem, blue button press, the player can do a quick one-two. This is useful to get rid of opponents and proceed towards the goal.
OFFENSE
Turbo Run (R + thumbstick) – Have you ever heard this phrase?: What is a principle when you are venturing in the woods with, I dunno, a friend or two? A plump kid. When you encounter a bear or an equally threatening animal, your first instinct is to hightail it out of there. And with a plump kid, you don't have to be the fastest–you just don't want to be the slowest. And that really applies when you're turbo-running. Sometimes, your fastest trailblaze down the pitch just isn't enough. So what else to do than run faster? (Tip: Do note that while turbo-running, you can't free move, deke, or shoot.)
Pass (A) – No one likes a ballhog, so with one of the oldest tricks in the book you can relieve yourself of the ball to another teammate. There are also special passes: besides the plain old ground pass, there's also the lob pass (L+A) which is equally efficient in receiving the ball. If you play your cards right you could also uncover a special-er kind of pass…
Simple Shot (B) – The easiest to pull off, but the least likely to score. I suggest charging your shots.
Charged Shot (Hold B) – Okay, now we're talking. Charged shots are more likely to score, and honestly look a lot sweeter. There is, obviously, a limit to the charge of your shot, and the sidekicks' limit differs from the captains' limit. Sidekicks can only go as far as–I dunno–a "fire ball". But captains can go as far as…
Super Strike (Hold B for captains only) – …this. This really puts the Strikers in Super Mario Strikers. As a captain, you can hold B to the limit (you will see lightning surrounding you when you reach the limit) and you will then see a bar with two parts marked green. There is a white marker that will wave across the entire bar only once. If you time it right, you can land the marker on both green parts with a B press, and that will ensure your Strike is properly aligned. If not–believe it or not–Kritter actually has a chance of blocking it, although he will be temporarily dazed afterward. A successful Super Strike will count as two goals instead of one, and it will look like this:
One-Timer Shot (A + B) – Now this, my friend, is a one-two. The first part of the one-timer is a pass to a teammate. The second part, performed by the final receptor, is the instant shot. You can perform this anywhere, even across the pitch. And a volley shot will bewilder Kritter; just saying.
Perfect Pass (A with teammate near goal) – This is the special-er pass I was talking about. This is only performable if you are passing to a teammate near the goal. You will be certified of a perfected pass if the trail behind the ball is green. If you time it right, you can follow up with something even better… (And yes, there are such things are perfect lob passes.)
Perfect One-Timer Shot (B directly after Perfect Pass) – The last receptor of this one-timer not only shoots the ball. He gets a few seconds of slo-mo glory before slamming it in! The perfect one-timer is a great opportunity to score and honestly is one of the sweetest-looking moves in the game.
………………………………..
Now to actually talk about the game itself. I really enjoyed Strikers; it had quality GameCube visuals, its arcade soccer had fast-paced, and energetic vibes, the game offered lots of challenge on upper tiers, and the Strikers 101 mode was really helpful. Don't think I've had this much fun on the pitch since FIFA 12. It really hit gold on its addiction factor, and it would have you with the skills of a cartoon version of Ronaldo or Pele in no time. However, the game simply doesn't feel Mario enough. No honestly, after you've heard Luigi says his name at least ten times in his victory celebrations, you'll be at your wit's end. And there's not one chip of properly "Mario" music in the game. And besides, if there was a soccer school, Strikers would be a major dropout. (Unlike FIFA, whom would likely have perfect attendance and finish as the valedictorian. 😉 Um, let's get back to the flaws.) It simply doesn't follow the sane rules of soccer, and the rules it does follow have more twists than you can give to those unbreakable 50 Cent headphones. Some noticeable issues in frame rate, as well as a lack of animation and audio variety (hence Luigi) that brings the game down even further from perfection. From the cover, and artwork, you may believe that Strikers is super-hardcore. But it, well, isn't. And besides, Donkey Kong's breaking the rules of soccer by hitting the ball with his hands. Now I can't criticize and praise the game all day….we need a chart for that!
2 out of 5 – Educational value – The game does teach you the basics of soccer, and you may sometimes use logical thinking as an advantage on the pitch.
 2 out of 5 – Positive messages – Strikers puts up a model of being sportmanslike, both on a playing field and off, although red-card antics are the norm of the game. As almost always in the games I review, perseverance is key as well.
0 out of 5 – Positive role models – Not really applicable.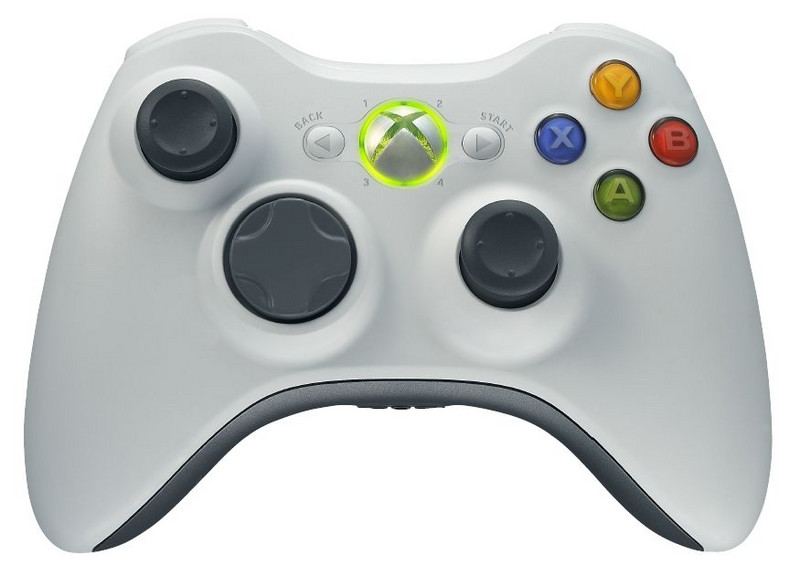 2 1/2 out of 5 – Ease of play – It may take a while to fully comprehend the controls of the game, but when you do, it gets a lot easier to grasp–although it's still kinda baffling at times.
3 out of 5 – Violence – In this game, antics that would give you red cards or even worse aren't punished–they're rewarded. You can do all sorts of dastardly deeds on the pitch, like knocking opponents into the electric fences, victimizing them with power ups, tackling or big hitting them, or even having Giant Bowser come onto the field and make the forwards' lives even more miserable. But all of it is cartoon violence meant more for laughs, and when played by the appropriate audiences, this factor of the game can be an uproar.
1 out of 5 – Inappropriate Content – Peach and Daisy are, somewhat but nevertheless, wearing risque and skimpy outfits that show off their stomachs and legs.
0 out of 5 – Language – This aspect is not applicable.
1 out of 5 – Product Placement – Besides being a Mario game, Donkey Kong (cross-advertising?) is likely as far as the game goes in product placement.
0 out of 5 – Drinking, Drugs, and/or Smoking – This aspect is not applicable.
……………………………………
Smarts: C- (2 points)
Play-Again Ratio: B+ (3.5 points)
Fun: B (3 points)
Entertainment: A (4 points)
Humor: A+ (5 points)
Style: A- (4 points)
FINAL SCORE: 21.5 out of 30 (YEESH. 80), 71% out of 100%, 4 stars out of 5
CONSENSUS: Super Mario Strikers does mark gold on some factors, like the pace of the game and all the modes–and it truly is a fun game–but serious problems like frame rate, a lack of variety, and some definite rule-bending push Strikers away from its true optimum.
…………………………….
But that's not all! You've heard that this is only part 1 of Game Face Mario Mayhem, right? Well, part 2 is coming soon, and it's gonna be an even bigger, better Mario game! I can't say what it is, but let's just say it's two-fisted, red-blooded, and all-American. I've said too much already.
Check out my latest Sammwak spinoff that's literally like my own little social network: 3GS! http://3gsam.wordpress.com/
Stay classy, America. ~S~ 😎
…………………………….
Random Videos o' the Week: I got stuck between two videos and just couldn't decide. Lemme describe the first one: Annoying Orange is one of the comedy moguls of YouTube history. Ever since its first episode in October 2009 (which garnered over 100 mil. views to date), Orange's official channel has gained over 2 million subscribers and over 1 billion video views, and to add to that Orange and friends have gotten their own show on Cartoon Network! (Catch The Annoying Orange every Monday at 8:30!) Well, they've taken a blast to the past, giving the first-ever episode a reanimation–literally! This animated spin has already gotten over 1 mil since late July and has gotten over 20k likes. Witness the fruity goodness–now in glorious animation (and glorious 720p HD!)!
Our next video is probably just as awesome, maybe a bit more awesome even. A regular gummi worm is 10-25 cm of gelatinous, chewy goodness. In the shape of a worm. First introduced by Trolli in July of 1981 (in fact, the 60th anniversary of gummi bears), these worms come in all shapes and sizes. But it doesn't come close to the world's largest gummy worm, brought to you by  the makers of the gummi cola bottle and the tablet that turns sour into sweet. Clocking in at over 2 feet, 50 cubic inches, and 3 pounds of sweet, sweet goodness, the world's largest gummi worm is 128 times of a normal gummi. And it makes a rad dirt cake, too. And it's actually for sale too (all seven flavors), for the price of $28! The worm's official video has over 10 million views since its launch in October 2010, and almost 30k likers are craving this monstrosity. Step aside, Epic Meal Time…this epic meal has the oomph for a whole year of fine dine. But this isn't as far as they can go, so check out and subscribe to their channels! (vat19com, vat19two)
Posted by sammwak in Action-Adventure, Console, Funny, Games, Kids, Reviews, Uncategorized, Videos, YouTube Tags: 1, animated, annoying, bowser, cube, daisy, donkey, face, football, game, gamecube, games, gummy, kong, largest, luigi, mario, mayhem, nintendo, orange, part, peach, smash, soccer, strike, strikers, super, the, vat19, video, waluigi, wario, world's, worm